Wholesale Coffee - Case of 10 Retail Packaged Coffee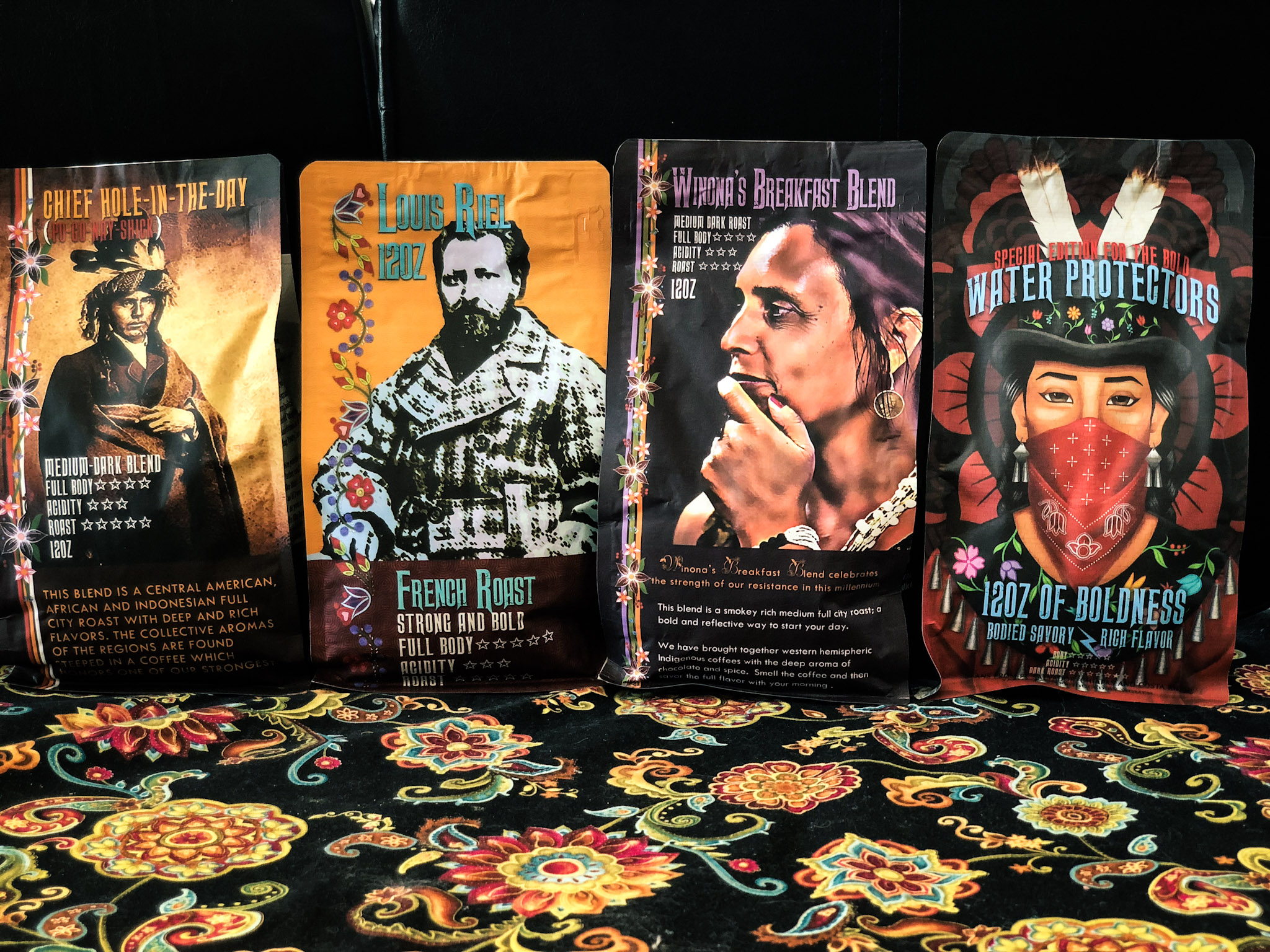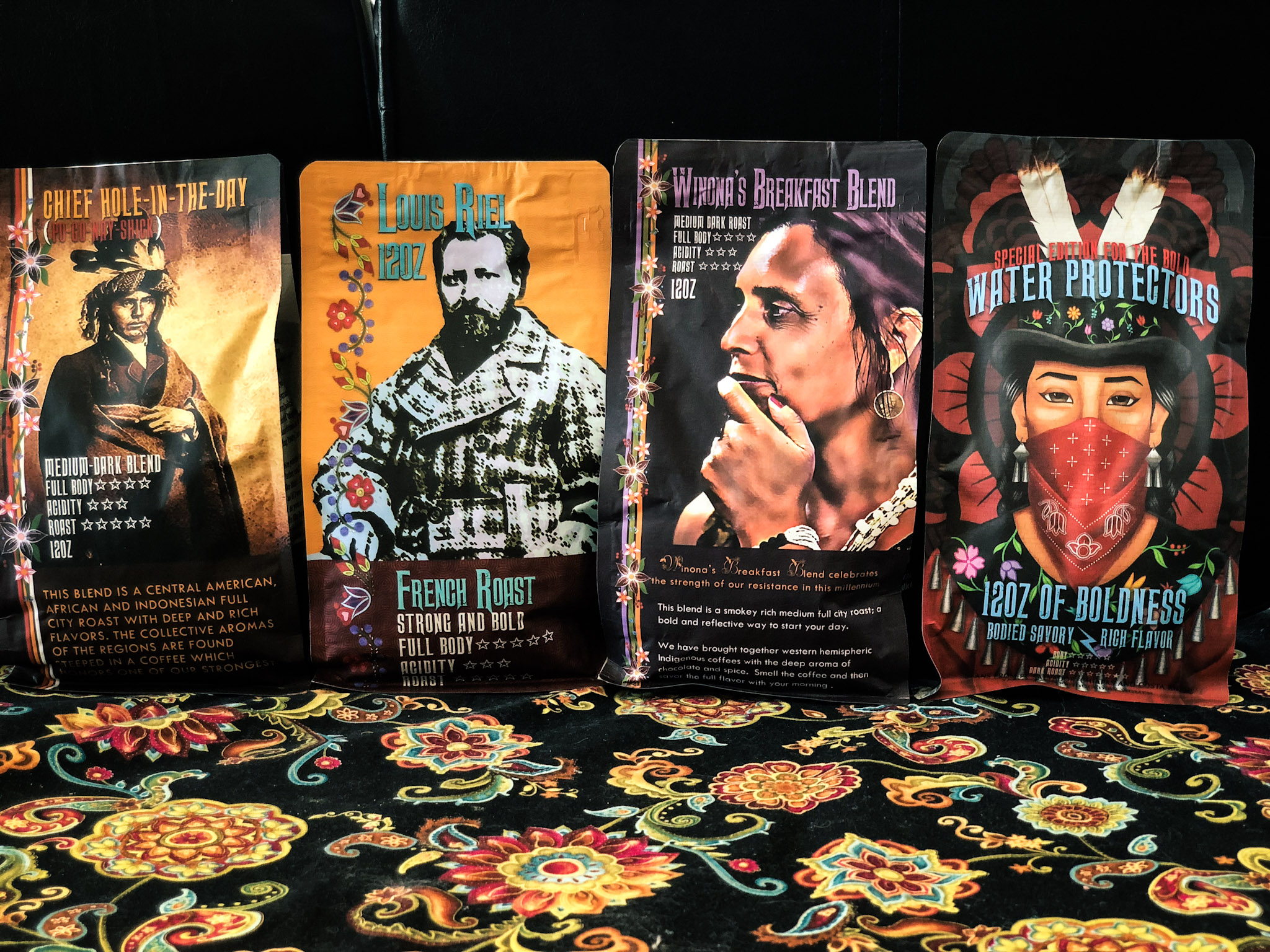 Wholesale Coffee - Case of 10 Retail Packaged Coffee
SPOTTED HORSE COFFEES features fair trade and organic Central and South American, African and Indonesian blends. We are a small batch craft roaster. We pay careful attention to each batch ensuring a perfect roast each time. Our rich flavors reflect our rich culture, featuring fair trade, organic and indigenous coffees. We are a tribally owned coffee company. My extended family and I are your roasters.
COFFEE BLENDS COME IN 1LB (12OZ) PRE-PACKAGED UNITS
Water Protector - Water Protectors Blend is for the bold that begins with rich dark roasted El Salvador, Chiapas and Costa Rican beans to create a complexity of sweet and savory bold flavors. A favorite. Retail $15 per bag

Winona's Breakfast Blend - This blend is a smokey rich medium full city roast; a bold and reflective way to start your day. Retail $14 per bag

Riel - French roast, a deep, rich, full- bodied French roasted coffee indigenous to the Americas. Retail $14 per bag

Hole in the Day - This blend is a Central American, African and Indonesian full city roast with deep and rich flavors. The collective aromas of the regions are found steeped in a coffee which honors one of our strongest leaders. Retail $14 per bag
SOLD BY THE CASE OF 10 FOR EACH BLEND OF CHOICE. CANNOT MIX THE BLENDS IN ONE CASE. THE MINIMUM CASE IS 10.